GÅ TILBAGE TIL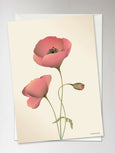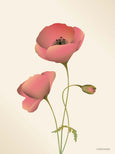 POPPY meringue - Greeting Card
The fragile poppies with their tissue paper-thin petals sway gently in the wind and bring intense splashes of colour to nature. You can find them on the beach or along the roadside, but leave them where they are. The petals are likely to drop off if you pick them.
The greeting card is available in a double card (A6) and measures 10,5x15 cm. A high quality envelope is included.
The card is printet in Denmark on 350 gram silkmat. The C6 envelope is Multi Design. Color: natural. 
ViSSEVASSE takes pride in protecting the environment and is honoured to be FSC®-certified (SCS-COC-005763-BS). Read more about FSC on our sustainability site.

Shipping
SHIPPING & PRICES
When your order is shipped, we will e-mail you the tracking number of the package. We always process your order as quickly as possible.
Notice! Longer delivery times can appear during campaigns and busy periods.
Delivery in EU
Estimated delivery time: 2-5 weekdays
Purchase below €110: From €3
Purchase above €110: Free delivery
The Rest of the World
Estimated delivery time: 2-5 weekdays
Delivery in the Rest of the World €14
In case of customs bills in countries outside the EU, the recipient is responsible for the payment
For prices in Denmark, click here.
For prices in Norway, click here.