GÅ TILBAGE TIL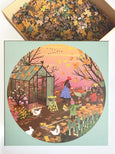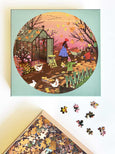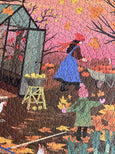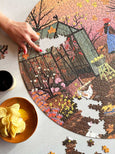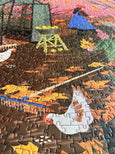 AUTUMN FEELING - JIGSAW PUZZLE - 1.000 pieces
The change of season from autumn to winter is always special. Just before the beautiful red, yellow and brown leaf's fall from the trees and cover the ground, perfect for playing in. The birds heading south to warmer weather, while we, with red cheeks in the cold fresh air, finish the last harvest before heading back inside for the winter.
The round jigsaw puzzle with 1000 pieces is a perfect family activity all year round.
NB! The jigsaw puzzle includes small pieces, so it should be kept away from children under the age of three years.
The puzzle is round, with a diameter of 65 cm. Box dimensions: 26.5 x 26.5 x 6.5 cm.
This product is FSC®-certified. The FSC label is your guarantee that you can buy the paper product with a clear conscience. By choosing FSC-labelled products you are helping to protect our forests and the people and animals that live in them.
Shipping
SHIPPING & PRICES
When your order is shipped, we will e-mail you the tracking number of the package. We always process your order as quickly as possible.
Notice! Longer delivery times can appear during campaigns and busy periods.
Delivery in EU
Estimated delivery time: 2-5 weekdays
Purchase below €110: From €3
Purchase above €110: Free delivery
The Rest of the World
Estimated delivery time: 2-5 weekdays
Delivery in the Rest of the World €14
In case of customs bills in countries outside the EU, the recipient is responsible for the payment
For prices in Denmark, click here.
For prices in Norway, click here.